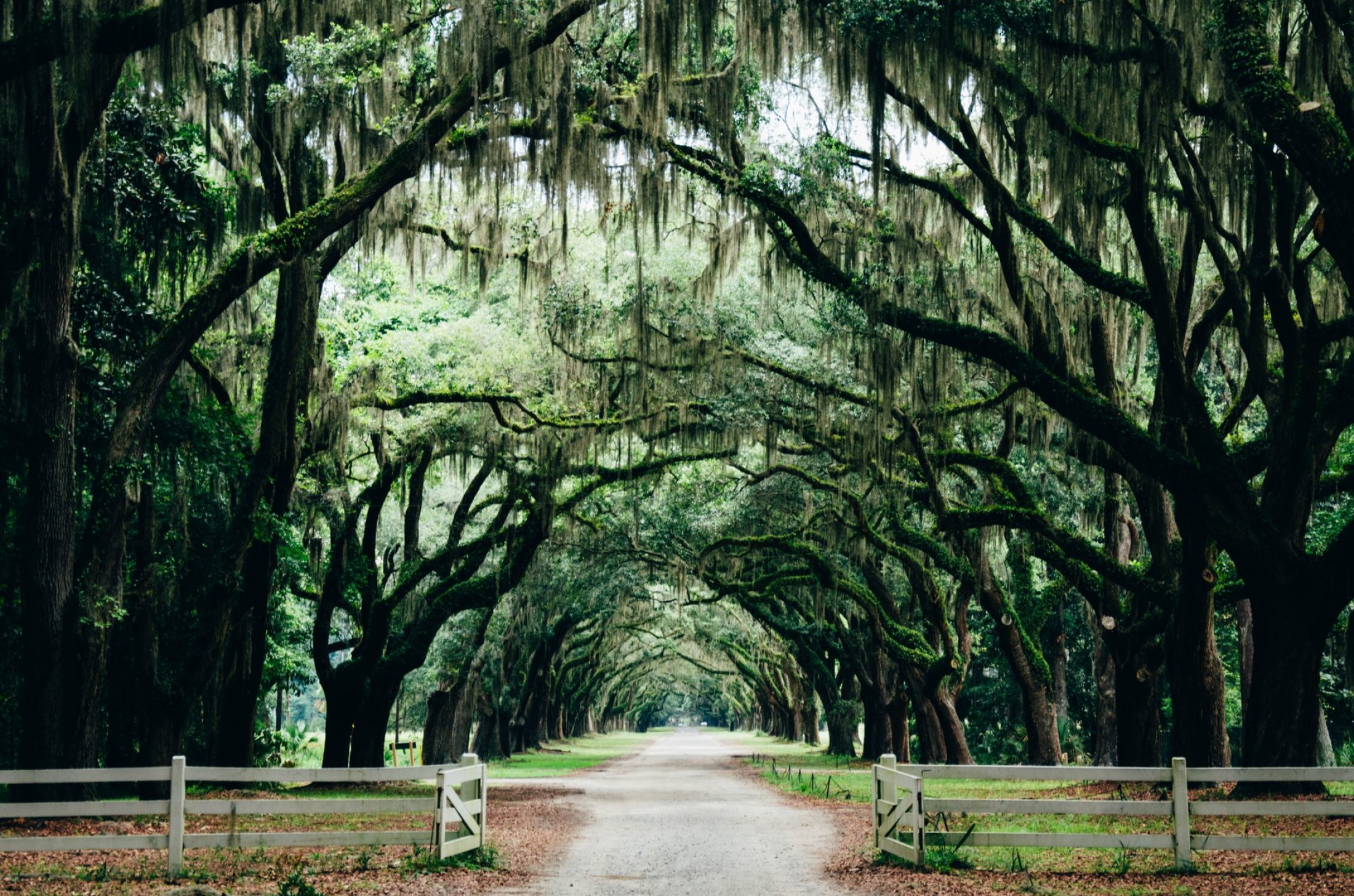 Savannah's Premier Walking History Tour
Learn More About Us...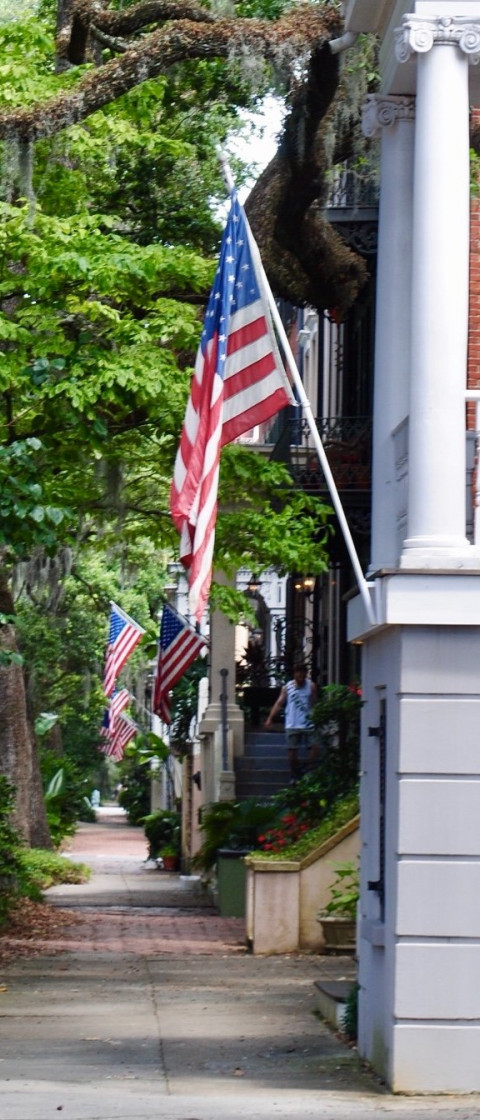 An Engaging Approach to History
Let me preface this by saying there truly are some good tours in Savannah…
I love history. I was a history major in college, had an article published (nerdy stuff, tried to show Civil War battles caused rain), and worked as a Park Ranger on Civil War battlefields in Virginia. I often found myself disappointed when encountering tours here in Savannah. I heard things like:
"All statues in Savannah face south." I heard this in Chippewa Square, which is one square away from a northward facing William Jasper monument. Oglethorpe's monument does face south for a neat reason though. We'd be happy to tell you all about it.
"The steel steeple of Independent Presbyterian Church is so heavy, a number of its front steps have sunk into the ground." It's true that the church's steeple was reconstructed of steel and iron after a fire, but there's no evidence the church has "sunk." Let's stick with Independent for the next one… "City code requires that no building in Savannah be taller than Independent Presbyterian Church." This one is actually somewhat true. The steeple is a whopping two feet taller than the second tallest building, and City code does limit the height of Savannah's new construction in the Historic District. That said, no specific mention is made of Independent in City code. I've also recently heard from one guide that the spires of the Cathedral Basilica of St. John the Baptist are taller. Again, simply not true.
"Whenever you see an equestrian monument with two hooves raised, the rider was killed in battle. One hoof raised means he was wounded, and no hooves raised means the rider survived." Heard this one from one of the bus tours driving by. This myth began at Gettysburg in the early 20th Century and has survived to the present day. It's absolutely false. There is a quote in that blog entry that certainly also applies to Savannah. Gettysburg Park Ranger D. Scott Hartwig writes that, "…[this myth] is one of those easy to remember stories that as [Park] Superintendent Davis pointed out 'grow up around historical places and are almost impossible to destroy.'" Welcome to Savannah.
Prior to 2015, the City of Savannah required tour guides to take an exam to demonstrate a basic knowledge of Savannah history. In 2014, the city was sued by folks who wanted to give tours without passing that exam. In October of 2015, the City Council voted to do away with that requirement. Fortunately, the Tourism Leadership Council still offers that exam to those who wish to become a "Certified Tour Guide of Savannah."
Our guide took and passed the exam with flying colors on his first attempt. Make sure to ask your tour company if they are Certified Tour Guides of Savannah.
These are just some of the reasons we wanted to start this company. We love Savannah and its history. We believe that's evident on our tours. Anyone can tell a story about Savannah, but few tour companies successfully intertwine those awesome human interest stories with actual history. Savannah has so much amazing history that one doesn't need to sprinkle fillers and untruths into stories. That's our goal – Share the true story of Savannah while keeping folks interested the entire tour.
Our Tours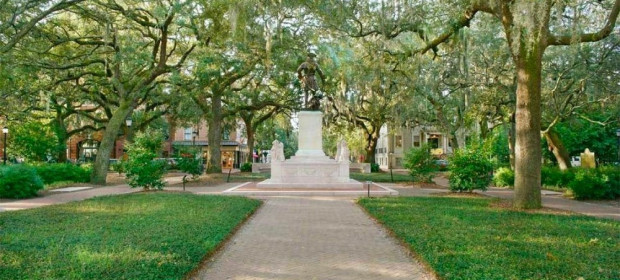 1 Hour • All ages $15/Adult, Kids are Free
This is an abridged version of our award winning (it's true) Savannah History Walk, Savannah's most in-depth historic tour. We'll discuss Savannah's founding, the city's unique layout, the Revolutionary and Civil Wars, the ups and downs of the 20th...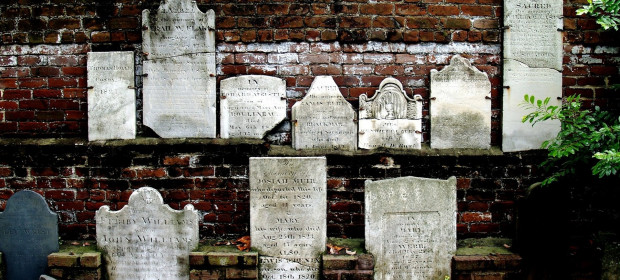 1/4 Mile • 30-40 Min $15/Adult, Kids are Free
This tour takes place entirely within historic Colonial Park Cemetery. We'll start by discussing Savannah's first cemeteries and the eventual move to this location. You'll see the oldest and newest tombstones still existing in the cemetery. We'll also explore the graves of...
Why Savannah True History Tours?
Just the FACTS
With Savannah True History Tours, your personal guide is a former National Parks Ranger and historian with a degree from VMI. We are certified the Tourism Leadership Council, and share the factual, verifiable history of our beautiful city.
Affordable
We are passionate about sharing our history and heritage, and that means making our tours accessible to groups and families. This history belongs to the people, and we want as many as possible to appreciate and preserve it.
Personal Attention
We're a guide-owned, family-owned business. We limit the sizes of our groups and take the time to answer your questions. We take our customer experience seriously, because preserving our history depends on it. 
What Our Customers Say...
Caitlin F. - Yelp
I was fortunate to be on one of Brandon's first tours! My group absolutely loved it. Brandon's knowledge of Savannah  history is extensive and his passion for the city is evident. There are many tours in Savannah that tell good stories, but I've found they are  not always true. This is the first I've been on that combines good history with good story telling. Highly recommend for both visitors and  locals!
September 13th, 2021

Elise - TripAdvisor
Brandon was incredibly knowledgeable, full of interesting facts about Savannah and the area. He knows his stuff! He did an excellent job answering questions. A very comprehensive tour - he took us from the founding of Savannah in 1733 up to the present day. Wear good walking shoes and bring a drink! Loved that it was kid & pet friendly.
September 13th, 2021

Melissa M. - TripAdvisor
Brandon makes learning about Savannah history so much fun! I learned stories I had never heard before and fell even more in love with the city. He is very knowledgeable, but also approachable. I will definitely take his tour when I come back to visit!
September 13th, 2021